Meet Our Donors
Lee Idleman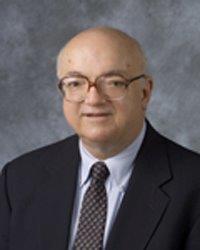 Lee was a quiet leader who gave back generously in every facet of life. Professionally, he was an accomplished financial industry professional and partner with Neuberger and Berman. Personally, he was generous with both his time and his resources. He served Bucknell University on the Board of Trustees, rising to serve as Chairman. Lee also gave generously of his time and resources to KDR. At Bucknell, Lee was a strong advocate for academic and personal success among the men in the chapter. He was a mentor, a coach, and a guide in their personal, and later professional lives. When the chapter re-chartered in 1991 he made possible an expansion to the existing house.
At the National level, Lee served as a Trustee of the KDR Foundation and on the investment committee. In 1997 the KDR Foundation resources were very limited. The assets were under $500,000 and the scholarship and program support were modest. lt was Lee who had the energy and foresight to challenge the Trustees of the Foundation and the leadership of the National Fraternity to "Do More". He made a leadership gift commitment to fund the first ever endowment campaign to begin to grow the resources of KDR. He saw the impact KDR could have on the lives of our young members, if it only had the resources to support the programs and opportunities needed.
As part of the Vision 2000 Campaign Lee was a leading advocate for the development of a planned giving recognition society. Through Lee's leadership KDR created the Heritage Society as its planned giving recognition society. The intent was to recognize those brothers who had generously included the KDR Foundation in their estate plans. ln addition, it provided a platform for further conversation with more brothers to consider doing the same. How would their experience in KDR be carried on through their legacy?
ln 2005 KDR began the Centennial Campaign to celebrate KDR's Centennial and position KDR for the next century. Lee was a strong supporter of the campaign. lt was during the campaign that Lee became ill and concerned about the future of KDR and his legacy, worked quickly with the Foundation staff to put in place new scholarship endowments and program support.
The ripple effect of Lee's Philanthropy impacts hundreds of members of KDR each year. KDR will be forever grateful to the leadership and vision that Lee shared with so many of our brothers individually and organizationally. ln many respects, he is the father of the KDR Foundation. Without his support, guidance, and inspiration it can be certain that KDR would not be where it is today.