Meet Our Donors
Ferd Ensinger
KDR's Faithful Servant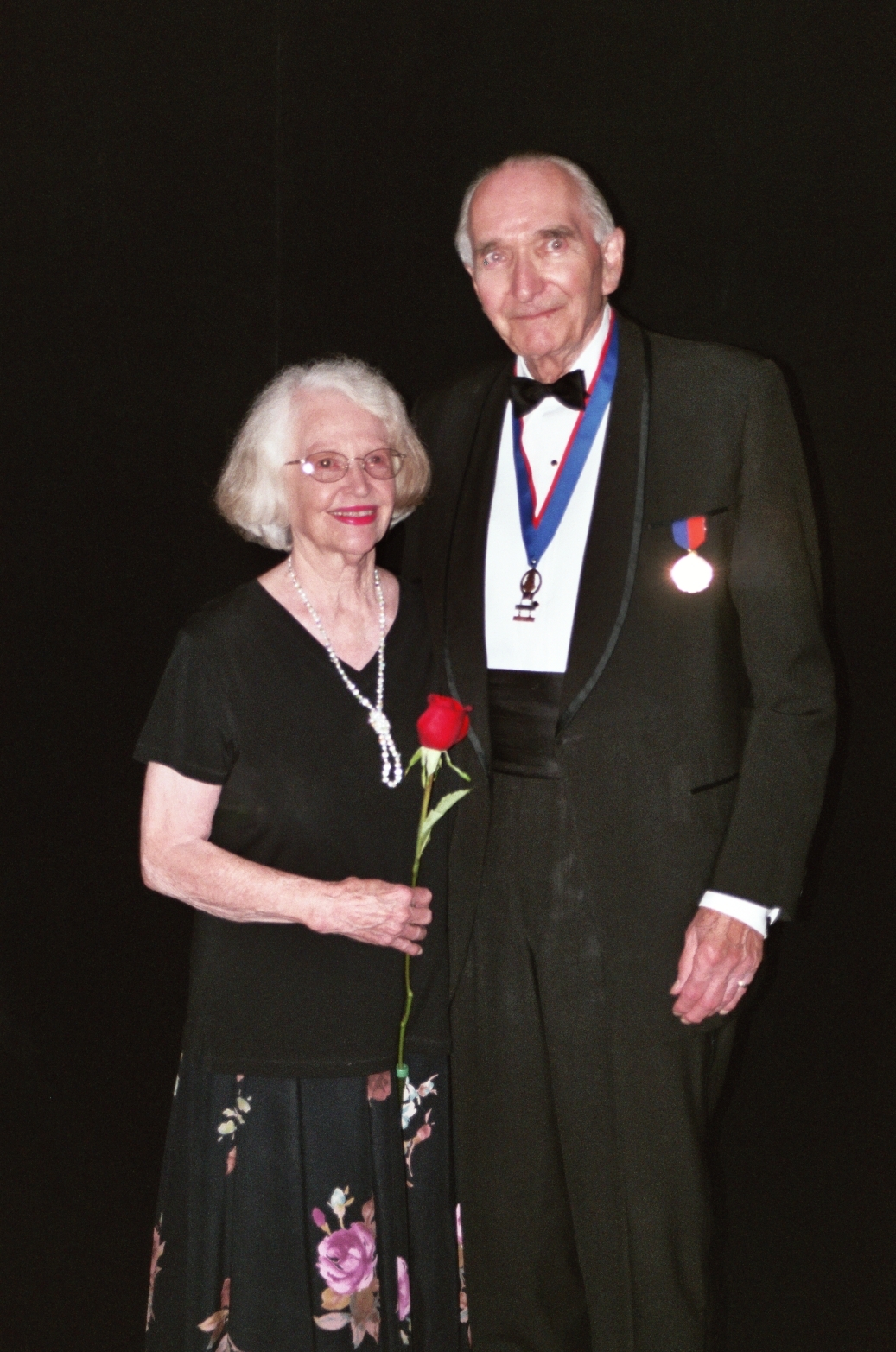 Brother Ferdinand Beaudry "Ferd" Ensinger, Alpha '44 died on Thursday, January 21, 2016, at the Exeter Hospital after a period of failing health.
Ferd was born in New Rochelle, N.Y., on September 27, 1922, the son of the late Ferdinand B. and Florence (Herrington) Ensinger.
Brother Ensinger began his college career at Middlebury College in 1940. As an undergraduate Ferd enlisted in the Army in September 1942 and was called to active service in May 1943. He entered the active duty Army ground forces during WWII and served his country honorably until his discharge in March 1944. Upon his return from the war he became Manager of Sales Production Coordination for the Fisk Tire Division of the U. S. Rubber Company. In March 1945 he resigned his position to return to Middlebury College, where he received his A. B. degree in October 1945.
In December, 1945 Ferd Ensinger was named Executive Secretary of Kappa Delta Rho by the Board of Directors. Upon accepting the responsibility of Executive Secretary he had the difficult task of initiating the reactivation of all KDR chapters closed for the duration of World War II. It was Ferd's belief that there was a definite place in the post-war university and college for fraternities, and that KDR with her high ideals would hold her place with the best of them. Due to his zeal and energy, and supplemented by the aid of alumni who believed in our fraternity, KDR was able to experience a resurgence after World War II.
While serving as Executive Secretary he met the love of his life, the late Mary (Meade) Ensinger. Married on October 2, 1948, at the North Avenue Presbyterian Church in New Rochelle, N.Y., Ferd and Mary cherished each other and were inseparable, as they shared over 65 years together until Mary's death in 2014.
Ferd served Kappa Delta Rho faithfully for six years as Executive Director, successfully positioning the Fraternity to experience a time of growth and stability. After serving as Executive Secretary, Brother Ensinger became the Vice President of Sales, Security Mutual Life Insurance Company of New York, as well as Instructor and Seminar Leader at Boston University, UNH and Northeastern. He went on to a distinguished career as a member of the consulting group The Bigelow Company which he joined as a partner in 1980 and where he served as Chairman in 1991.
One of his passions was sharing his knowledge on leadership. Ferd published a number of articles on building organizational distinction, including "Why Mergers Fail", "Management by 'Culture or Cooler'", "Mission without a Cause", "Managing Uncertainty", "Following the Legend" and "The Implementation Gap". A prominent public speaker, Ferd had a national reputation in the business and education communities for his keynote addresses. Upon hearing of Brother Ensinger's death, longtime friend and business associate Pat Sullivan wrote, "No one could dispute that Ferd played a role in the 1986 appearance of the Patriots in Super Bowl XX. His consultancy led to a series of changes in how the Patriots dealt with their players, coaches, and even fans that added to that successful season."
Ferd will always be remembered for his enthusiastic and positive attitude, his friendly smile and his ability to make a difference in people's professional and personal lives. He will be sadly missed by his family, his many dear friends, his Brothers and his business associates.